CEU Event – Inclusive Play
Please join us in a discussion around A Higher Lever of Inclusive Play. You can earn CEUs while expanding your knowledge base and learning about practical information to provide solutions for your community.
---
DATE: Tuesday, September 10th — Come to either session
TIME:  Session I: 9 to 11:00 a.m.  OR  Session II: 1 to 3:00 p.m.
Lunch and networking provided: 11:30 a.m. to 1 p.m
LOCATION:
Balboa Park – Santa Fe Room
2150 Pan American Rd. West
San Diego, CA 92101
Please RSVP by Tues., September 3rd to Leslie Ashley at 714-619-0100 or lashley@coastrecreation.net
GUEST SPEAKER:
Alejandra Warner, CASp – POII, Access Specialist for the City of San Diego will discuss policies in San Diego in regards to
this topic.
---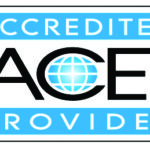 . 2 credit hours available through IACET.
1.5 credit hours available through LA CES
A Day in Higher Level of Inclusive Play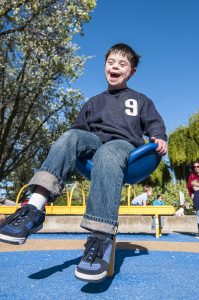 Learning Outcomes:
Facts about play and disability
ADA vs Inclusive Design
Articulate best practice elements
Intro- What is inclusive play, and what does it do for someone with a disability.
Inclusive design as a community asset
Play as a basic human right and the language of childhood.
Facts and stats on prevalence of disability in population in adults and children- types of disabilities enrolled in school
ADA vs Inclusive- What do people expect out of an ADA complaint playground, what do they want out of all playground and play experiences vs what's the reality being accounted for by the ADA
Why is inclusive design different?
Best practices: Environment, Experience, Activation

Advisory board on the inclusive play journey

Experience: parking, safety, comfort, access
Activities: Cognitive, physical, sensory, social
Importance of challenge risk and choice
Activation: promoting, fundraising, assets
Inclusion is important at all ages, because everyone has the drive to play.
---
Presenters:
Jill Moore, Marketing Specialist, Landscape Structures
Jill grew up near Charlotte, North Carolina where she became involved with adaptive athletics at age none. During her high school career, Jill  helped write the state regulations allowing those with disabilities to compete and score for their school track teams. She promotes the importance of play as it truly shapes us all, and allows us to overcome
come truly incredible things.
John McConkey, Market Insights Manager, Landscape Structures
John came to Landscape Structures in 2002 and offers a unique perspective on health, fitness and children's play on the playground. His role includes researching societal and industry trends to help create new and innovative playground design solutions. John has extensive experience developing and delivering IACET – and LA CES- approved educational seminars throughout North America and intentionally.